Our Holiday Sales are back! Look for a new deal every Friday from November 25th - December 26th. Happy Holidays from SM6.
BLACK FRIDAY - CYBER MONDAY
50% OFF ENDS
USE CODE: SM6JOLLY50 at checkout
Grab a cup of coffee and cozy up with the band member of your choice! 
Here are the deets: anyone that purchases vintage merch from November 18 - December 26 (while supplies last) will be entered into a contest for a private Zoom with the band member of your choice.  
- One entry for each item purchased! The more you buy, the greater your odds of winning.   
- Vintage merch is name your price items. Paying more doesn't increase your chance of winning.   
- Please enter the band member you'd like to Zoom with in the notes section at checkout.   
- There will be six winners - one for each band member. Winners will be notified by email on December 27th. Good luck!
Bundles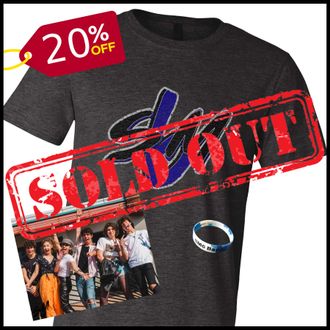 Questions About Your Order?